News & Events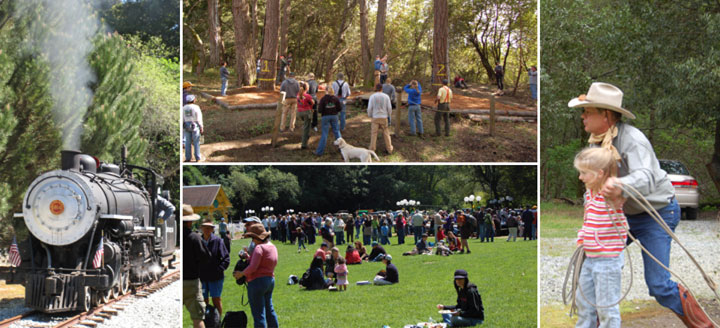 Cal Poly's Swanton Pacific Ranch Day
Save the Date! October 12,  2019 - join us for a day of walking tours and demonstrations highlighting Swanton Pacific Ranch. The event will run approximately 10 - 3:30.
An open house event for Cal Poly alumni, community members, neighbors, and friends of Cal Poly and Swanton Pacific Ranch.
Experience the unique qualities of Swanton Pacific Ranch, Cal Poly's living laboratory - its natural beauty, ecological diversity, integrated and sustainable land management practices, educational programs and research-based restoration projects.For more information, contact Grey Hayes, (831) 227-7163
---
U-Pick Closed - Opens Again Labor Day Weekend 2019!
Our Organic U-pick Apple Orchard is closed- it will open again labor day weekend 2019
We look forward to seeing you!
Our cattle are born and raised right out on Swanton Pacific Ranch pastures.
They feed on native grass dominated pastures and are part of a planned grazing practice. This enhances their environment, while producing a great product offering numerous health benefits to the consumer.
---
Related Content