News & Events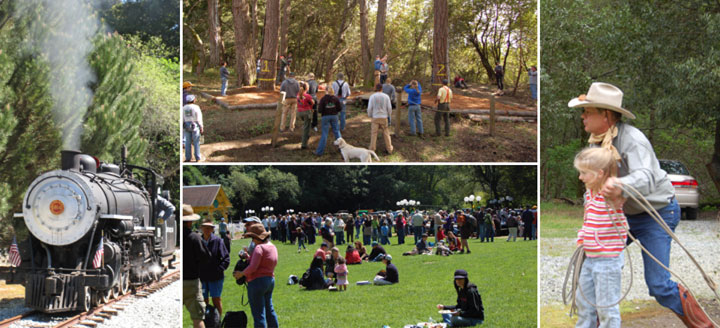 PRESENTATION - Terry Baker, CEO Society of American Foresters
Join a lunch presentation by Society of American Foresters' CEO Terry Baker on May 10, 2019 at Swanton Pacific Ranch.
Mr. Baker will talk about his leadership vision, Society of American Foresters (SAF) work with Universities and Chapters, and professional forester engagement.
Terry Baker has worked for the USDA Forest Service as a forester, supervisory forester, District Ranger, and Deputy Forest Supervisor, in Florida, Oregon, Nebraska, Arizona, and Colorado, respectively. He has a Master of Forestry from Yale University (2007), a Bachelor of Science in Forester Resources and Conservation from the University of Florida (2004), and a Bachelor of Arts in Agricultural Sciences form Florida A&M University (2004).
The event is 12:00 - 1:30 on May 10, 2019 at Cal POly's Swanton Pacific Ranch's Little Creek house, 2305 Swanton Road, Davenport, CA 95017.
If you would like to reserve a place at the event, email Education and Research Coordinator Grey Hayes, or call him at (831) 227-7163. Deadline for reservations is 5pm May 7th Seating is limited; first reservations are prioritized, there may be a waitlist.
---
Volunteer Opportunities
Swanton Pacific Ranch staff welcome Cal Poly students and faculty to help with various ranch operations a few times a year. Typically, Swanton Pacific Ranch provides transportation, housing, and meals. Please check back here from time to time, as new opportunities or additional details develop. For more information on any of these events, contact Education and Research Coordinator Grey Hayes, (831) 227-7163.
Apple Thinning Student Volunteer Weekend
We are hosting student volunteers the weekend of May 17 - 19. Students will need to fill out a forms and return them to the the CAFES Dean's Office (Building 11, Room 211); those turning in those forms early are most likely to reserve a spot for this popular event.
Contact Grey Hayes, (831) 227-7163 for more information and to reserve a spot.
---
Cal Poly's Swanton Pacific Ranch Day
Save the Date! October 12,  2019 - join us for a day of walking tours and demonstrations highlighting Swanton Pacific Ranch. 
An open house event for Cal Poly alumni, community members, neighbors, and friends of Cal Poly and Swanton Pacific Ranch.
Experience the unique qualities of Swanton Pacific Ranch, Cal Poly's living laboratory - its natural beauty, ecological diversity, integrated and sustainable land management practices, educational programs and research-based restoration projects.For more information, contact Grey Hayes, (831) 227-7163
---
U-Pick Closed - Opens Again Labor Day Weekend 2019!
Our Organic U-pick Apple Orchard is closed- it will open again labor day weekend 2019
We look forward to seeing you!
Our cattle are born and raised right out on Swanton Pacific Ranch pastures.
They feed on native grass dominated pastures and are part of a planned grazing practice. This enhances their environment, while producing a great product offering numerous health benefits to the consumer.
---
Related Content